What is Respondus?
Respondus is a software application used to create and manage quizzes, self-tests, and surveys that can be published directly into Webcourses@UCF. This software also makes it easier to manage assessments. Even though Respondus is native to Windows, Mac users can run Respondus using virtualization software (e.g., VMware or Parallels) or Bootcamp. For more information about Respondus, visit the Respondus website.
Download/Update Respondus
Even if you already have Respondus installed, you will need to update in order to use the new installer code.
Password Required
The Respondus download page is password protected. UCF faculty and staff who wish to download the application should contact webcourses@ucf.edu for the page's password. Note: This is not your Webcourses@UCF login.
Once you have the password, use the link below to download Respondus. The link will take you to the download page for the latest version of Respondus.
Use the link below to download Respondus.
Warning
You must have Administrative access to your computer to download Respondus or updates. If you do NOT have Administrative access, you will need to contact computer support for your college.
Respondus and Windows 7
Respondus occasionally has an issue when installing on the Windows 7 operating system. If you receive an error after installing Respondus in Windows 7, please download and install the patch.
Annual License Renewal
The Respondus site license is renewed annually. With each renewal, Respondus users will be prompted to enter a new password. When this occurs, contact webcourses@ucf.edu for the new information.
Using Respondus with Webcourses@UCF
Current Personality
Once Respondus is installed or updated, open the program and in the Current Personality drop-down menu, select Instructure Canvas
Formatting a Quiz for Respondus
Please see the Quiz Formatting Guidelines for directions on how to format a quiz for Respondus.
Testing Options for Students with Accessibility Needs
There are three options available within Webcourses@UCF to allow students extra time to take a quiz/exam. The options are provided in the Online Testing Options for Students with Disabilities (PDF).
Publisher Test Banks
Publisher test banks are now available in Respondus format and more are "forthcoming." There is NO cost to obtain the Respondus-formatted test banks.
Requesting a Test Bank
Faculty who adopt a participating publisher textbook can obtain the Respondus-formatted test bank by following three easy steps:
Go to Respondus and search for the textbook.
Fill out the adoption request form and submit it.
Once the publisher has authenticated the request, you will receive an e-mail that contains the information needed to download the test bank using your Respondus software.
Downloading the Test Bank
The e-mail you receive from the publisher will include the file code and password needed to download the Respondus-formatted test bank.
Start your Respondus software.
Select Open, and click the "Download Test Bank" button.
Enter the information the publisher provided to you. The test bank will download directly to your Respondus Projects folder.
If you want to see how this works, view a flash demo movie Downloading a Publisher Test Bank
Test Bank Not Available
If the test bank for your textbook is not available (or forthcoming), you may submit a request.
Select the "Suggest a Test Bank" link and submit the form.
This information is passed along to publishers to help them decide which test banks they should make available in Respondus format. It may also help to contact the publisher directly and let them know that you'd like a particular test bank in Respondus format.
Some publishers prefer to distribute their Respondus-formatted test banks using different methods. Ask your publisher representative whether their test banks are indeed available in Respondus format. Tell your representative that UCF uses Instructure Canvas.
Respondus Resources
Respondus Help (located in Respondus)
Click the image below to view the interactive Respondus Demo. In this demo you will learn how to import a quiz into Respondus, add media elements to questions, configure quiz settings, and publish it to your course.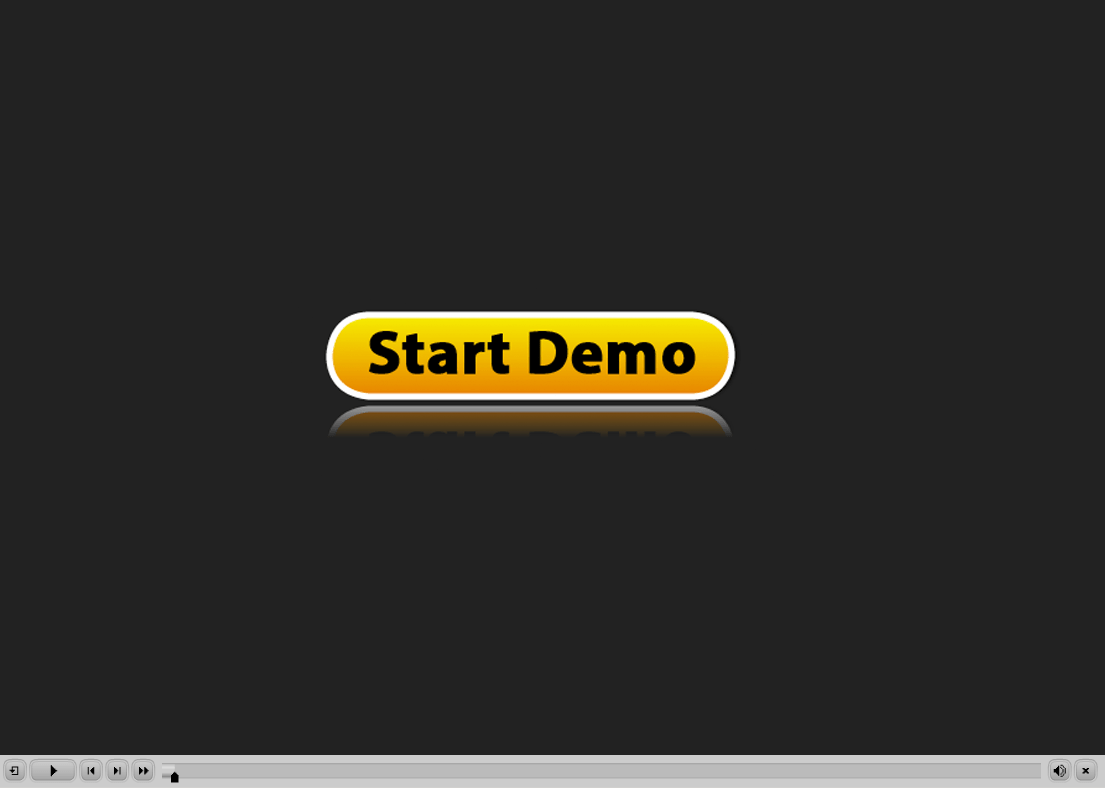 Configure Respondus Server Settings
While in the process of importing an exam through the Respondus application, click the Preview and Publish tab.
Click the Publish to Canvas sub tab.
Click Publish Wizard.
You will then notice the Publish Wizard window open, from the Canvas Server drop down menu, select Add New Server.
Select No, I want to enter the server settings manually.
Click Next.
You will now notice a window titled Instructure Canvas Server Settings with five settings that need configuring. The directions below will walk you through the proper method for configuring the five settings:
Navigate to webcourses.ucf.edu and log in. Once logged in, you will see the user dashboard page, Copy the URL in the web browser.
Paste the URL into Step 2.
Click the Extract button.
Enter a name to describe the Instructure Server.
Enter your UCFID as your User Name and your password as your Password. Select Remember my User Name and Password.
Click OK when complete.
Refer to this screenshot for clarification: